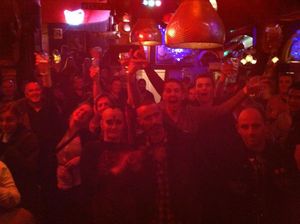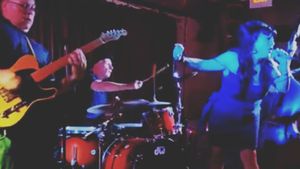 The Phantom Shakers
Heavily influenced by traditional rockabilly, Texas swing, and 60's rock 'n' roll,The Phantom Shakers have entertained audiences from Detroit to Los Angeles, Europe and back, cutting their teeth on some of the most esteemed venues, festivals and dives, warming up for artists like The Reverend Horton Heat, Dale Watson, Wayne Hancock, Dex Romweber and The Trashmen.
Since 2013 they have been based in Austin, Texas and have been featured on FOX 7-Good Day Austin in addition to several national and international radio programs, blogs and publications. Their latest record, "This Is The Phantom Shakers" was released in 2020 and has garnered many praises from fans and critics alike as their best work yet and they haven't stopped. 
Nominated for 2023 Ameripolitan Awards-Best Rockabilly Group,  you'd best catch this tenacious duo and their band of misfits if you can!
"

"You'd best be ready when Mark & Elle Mae tear into a tough rendition of Willie Dixon's "I'm Ready" smokin' hot, straight out of the gate!...This twosome really swings on the up-tempo numbers (like Fujiyama Mama), serving the listener an unignorable invitation to the open dance floor.""
— Del Villarreal, Ol' Skool Rodz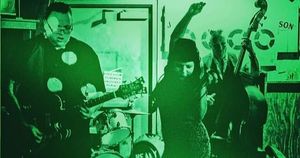 Sample Track
0:00/3:10

0:00/3:15

0:00/2:19

0:00/1:59

0:00/2:19

0:00/2:58

0:00/2:18